Contact us: info@aledoathletics.com
Become a sponsor: sponsor@aledoathletics.com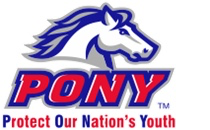 Connect with us: 

Welcome to Aledo Athletics!
We offer boys and girls Tee Ball, boys Baseball and girls Softball. Our baseball league is affiliated with USSSA Baseball and our softball league is affiliated with PONY Softball. 
2019 Fall Season Information:
Age cutoff dates:  

Registration Dates:
Registration boundaries:


Parker County
Aledo Independent School District (AISD)

Note: registrations outside of AAI's boundaries require a special request and approval. 

General Information:


Tryouts are NOT held for fall season play. 
4U Tee Ball up to 14U Baseball & Softball.
League Specific Information:

Pets and metals spikes are NOT allowed on AAI's complex.