As a member of the Parker County business community, we are sure you are looking for opportunities to increase visibility and express your support for the community. Sponsoring with Aledo Athletics, Inc. can help your business while at the same time have a positive impact in the lives of local youth.
Each season, approximately 1,000+ local kids participate in AAI's Spring baseball and softball leagues. We rely on the support of local business leaders like yourself to help cover the expenses associated in making this valuable experience for youth happen. In turn, sponsors receive exclusive exposure to the many parents and other community leaders who attend games and other events at AAI.
By sponsoring Aledo Athletics, Inc., through signage at our playing facility, you will have a captive audience exposed to your marketing message on an ongoing basis, throughout the season. Your support can create awareness and goodwill for your organization, and you are likely to find that parents and other supporters find the idea of doing business with our sponsors quite appealing.
We have several sponsorship opportunities available to our generous sponsors. Please review each one, and don't hesitate to reach out with any questions you have.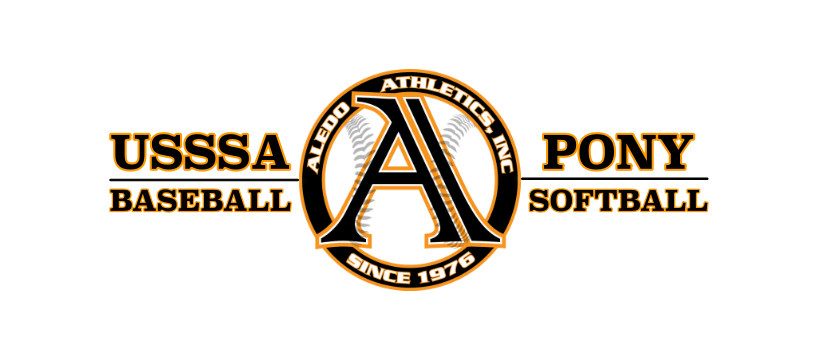 | | |
| --- | --- |
| | 12'x12' space (table/canopy), opening/closing ceremonies only (cannot conflict with concessions sales). |
| | 18"x12" sheet metal sign with family's last name - one car per spot (10 spots available). Spots are good for one year or two baseball seasons. |
| | 6'x3' single-sided banner - located on baseball field fencing or common |
| | 8'x15" sheet metal sign - seven (7) scoreboards available |
| | 10'x6' single-side - four (4) green monsters (includes restroom wall, facing concession) |
| | 6'x3' single-sided banner - fourteen (14) dugouts available |
| | 6'x3' single-sided banner - located on fence facing Bankhead Hwy |
| | Includes one (1) 4' x 4'7" sheet metal sign, located at one (1) of our our three (3) entrance gates. |
| | Company name/logo on all AAI baseball/softball jerseys |
| | Entrance signs (3), paint logo/slogan on restroom wall across from concessions, Scoreboard signs (7), vendor booths (2), parking spots next to restrooms (2), one (1) team at 2020 AAInvitational golf tournament, one (1) team at 2020 AAI Clay Shoot Event, website and scheduled to include "2020 ABC Complex Sponsor." |

*All sponsorships will be assigned on a first come first serve basis. Location of single banners to be determined after allocating all black, orange and specialty sponsorships.

In past seasons, these fundraising dollars have gone towards significant improvements to the facility: new concession stand, upgraded infield playing surfaces, infield groomers, sidewalks, bathroom upgrades, lighting, scoreboards, and much more. While we understand times can be tough economically for most everyone, we truly feel that the intangible benefits our youth receive through participating in baseball and softball cannot be tracked with a monetary value. The life skills they achieve through participating are invaluable to them as they enter and move through their childhood and into adulthood. Aledo Athletics, Inc. would like to thank you in advance for being a member of our supportive community and on behalf of our players, we hope to see you at some of our games.